While gift-giving can leave you feeling warm and fuzzy, it can also lead to a lot of waste. Regardless of the season, there are a number of eco-friendly gift ideas for him and her that reduce our carbon footprint and won't break the bank.
For your convenience, this post contains affiliate links. You can read my full disclosure here.
The best gifts are ones where you consider the recipient's tastes and interests. (Even if it might not necessarily be something you'd want for yourself.
At the same time, I believe you can give gifts that align with your own values while still presenting something that the recipient will treasure.
For me, it's important to make sure I choose gifts that are meaningful to the recipient and sustainable.
This gift guide was curated with that in mind. You'll find a range of eco-friendly and affordable presents for everyone on your list. (And you don't have to be a modern-day hippy like me for the recipient to value these gifts.)
Tangible Eco-Friendly Gift Ideas
1. Green Products Subscription Service
I was a subscriber to the MightyFix for four years. Each month you receive a "green" surprise in the mail, from beeswax wrap to bamboo cutlery. As described on their website, "From ditching plastic wrap to upgrading from chemical dryer sheets to discovering natural deodorant that works, we provide all the shortcuts that make it easy for you to tackle one healthy change each month."
2. Sustainable "leather" journal
These adorable leaf leather nature journals are handmade from plant-based "leather", making them a cute (and super affordable!) alternative to a traditional leather-bound journal. Plus the company plants 10 trees for every purchase! It's a perfect stocking stuffer.
Pair them with a package of Sprout plantable pencils (a Boston-based company!) and you've got a unique gift for a nature-loving creative.
3. Eco-Friendly Jewelry
There are so many great jewelry companies making sustainable jewelry, including some really cool ones that use upcycled objects. (Such as reVetro, pictured below, that incorporates glass bottles in gorgeous pieces.)
4. Natural & sustainable personal care products
Perfect for the women and men in your life who want to simplify their personal care routine. Made from mostly organic and non-GMO ingredients, personal care products by Akamai can be used on your hair, face, and body. With their carefully sourced ingredients, Akamai is perfect if you are looking for sustainable gifts for her or him that reduces the number of products needed.
Photo courtesy of Akamai
5. Sustainably Printed Photo Book
Create a gorgeous, high-quality photo book with Artifact Uprising. Their hardcover and softcover books pages are made from 100% post-consumer waste recycled paper and Forest Stewardship Council certified paper for their other options (including calendars and square prints).

6. Multi-purpose gift wrap
Nuno Gift Wrap creates gorgeous and colorful sustainable gift wraps inspired by the Japanese art of furoshiki, or wrapping gifts in fabric. Each unique print can then be reused in multiple ways, such as a scarf or a bag. Plus, each one is made from 100% post-consumer recycled bottles.
7. Composting Service
Know someone who wants to reduce their carbon footprint or who loves gardening? A composting service is a really unique eco-friendly gift idea. I don't live in a city that offers compost pickup. Fortunately, there are paid services that do all the work for you! Find a composting service here.
We use Garbage to Garden, which is based in Maine but offers pickup in a few cities in my area. We just put all of our organic waste in a bucket, and every Monday they pick it up and replace it with a clean bucket. When we're ready, we can request fresh compost to use in our own garden.
Experiential Gift Ideas
Looking for eco-friendly gift ideas that don't require buying stuff? Experiential gifts are a fantastic alternative to physical things and can often be enjoyed together or over a sustained period of time. Here are some sustainable gifts for her and him to offer instead of a product.
1. Lesson or Class with a Local Business
This one not only supports your local economy, it gives the recipient a hands-on opportunity to learn a new skill. For one birthday for my husband, I gifted him ukelele lessons. Hands down it is one of the best birthday gifts I have ever given him, and we're supporting a local artist. (Another sustainable benefit, he can walk to his lessons!) Other ideas include cooking, dance, art, yoga, or scuba diving lessons.
2. Online class
Give the recipient the comfort of learning from their own home.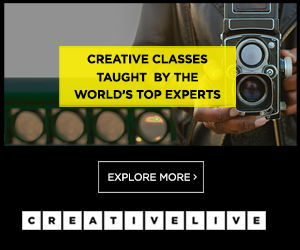 3. Donation to Charity
If you are looking for gifts for the environmentally conscious, why not consider a donation to an environmental charity in their name? Our family donates to the Environmental Defense Fund and National Resources Defense Council.
If the environment isn't their main focus, choose a charity that fits their interest. For example, Doctors Without Borders for someone in the medical field,
4. Museum Membership
Museum memberships are a gift that can be enjoyed over and over again. Plus, if you get one that offers reciprocity to other museums, such as the North American Reciprocal Museum Association or the Association of Zoos and Aquariums, recipients can use the membership to many other museums around the country! Or consider a gift to the recipient's state's Audobon society, which offers access to nature conversation centers, some of which have particularly great programming for children.
5. Subscription to online books
Know someone who loves to read? Give them the gift of virtual books with Amazon Kindle Unlimited or Audible
. With Kindle Unlimited, members get unlimited access to over one million books, magazines, and thousands of audiobooks.
6. Meditation App
In this non-stop hectic world we live in, one of the best gifts we can offer is one that centers around self-care and mindfulness. The Calm app gives bite-sized chunks of meditation to help you "reduce anxiety, sleep better and feel happier".
Love these eco-friendly gift ideas? Click here to pin this post for future reference!