I know, I know. Your inbox is currently being flooded with all the best Back Friday deals around the interwebs. (Or maybe you've just opted to stay offline today, in which case, high five!)
At the risk of adding to that noise, I did want to tell you about some great deals on some of my favorite products that help you live a more creative life & take care of yourself.
I've only included a few of my favorite products/brands that I regularly use.
Please note that some of the links below are affiliate links. You can read my full disclosure here.
Meal Planning with Dinner Daily
I've been using this meal planning service for about a year and it's made my life so much easier by freeing up brain space. (As an added bonus, reducing food waste is an easy way to save money AND help the environment. My favorite meal-planning tool, The Dinner Daily, is offering 30% off any membership today only.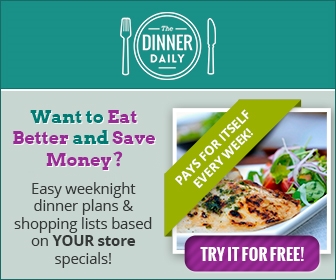 Use the coupon code EASYDINNER30 for 30% off
Shop for eco-friendly self-care products with EarthHero
Get 20% off your entire order on vetted eco-friendly products at this online store that is also a certified B-Corp a member of 1% for the planet. Plus, every single order placed with the coupon code will plant 5 trees through their new non-profit partner Trees for the Future!
Some of my favorite products are the Recycled Newspaper Colored Pencils, and pretty much anything by Klean Kanteen. (Carrying around a reusable water bottle is key to making sure I drink enough water!)
Use the coupon code GIVEGREEN for 20% off
Personal care essentials by Akamai
I have been a convert to Akamai's low-waste, simple personal products for the last few years.
I use their 3-in-1 bar as a shave bar, to wash my face & body, and also as a shampoo bar when I'm traveling. Their skin-fuel is my go to face & body moisturizer, and I alternate it with apple cider vinegar to condition my hair. And while the toothpaste takes some getting used to, it leaves my teeth feeling super clean. They also just added toothpaste which I will be adding to my next order, and will be adding a compostable bamboo toothbrush to their product line.
Use the coupon code BEV25 for 25% off any one-time order or a new subscription over $50
Photo cards & books by Artifact Uprising
I love Artifact Uprising's beautiful photo cards, which are made from recycled paper. I also started making photo books with them instead of printing out photos (although they do offer prints, also made on recycled paper!).
Their stuff is pricey, but super high quality — their sale is a great time to save on a more eco-friendly option for photo holiday cards, books & prints. Save 10% off, or 15% off orders of $100+, or 20% off with orders $175+.
Use the coupon code VERYMERRY to save 10-20%
Online creative classes with CreativeLive
CreativeLive is offering 70% off their entire lineup of courses (including jewelry courses with designer Megan Auman). I have taken several classes over the years, both for fun and for my jewelry business, and have learned so much. 70% off everything is an amazing deal!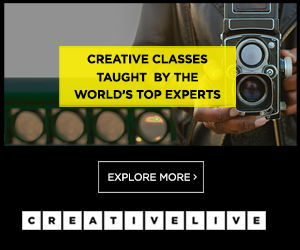 Save 70% on all classes — no coupon code needed
For creative business owners
Pinterest is my go-to platform for marketing my business. (At this point, I invest very little time in Facebook or Instagram).
If you're interested in learning about Pinterest marketing for your business, I cannot say enough good things about Monica Froese of Redefining Mom's courses. She's offering a FANTASTIC deal on a 3-course bundle (equal to the cost of the most expertise course ALONE).
If you're not in the market to spend that kind of money right now, recommend you check out her FREE 3-day course on Pinterest ads.
By the way, ff you purchase any of her courses with my affiliate links, you can participate in a live webinar I'll be hosting in January on setting up your Pinterest Business account ($47 value) OR get an individual 15-minute Pinterest Business account audit ($30 value) for FREE. Simply forward your receipt to me at bev@linkouture.com for any of the products and let me know which one you want.